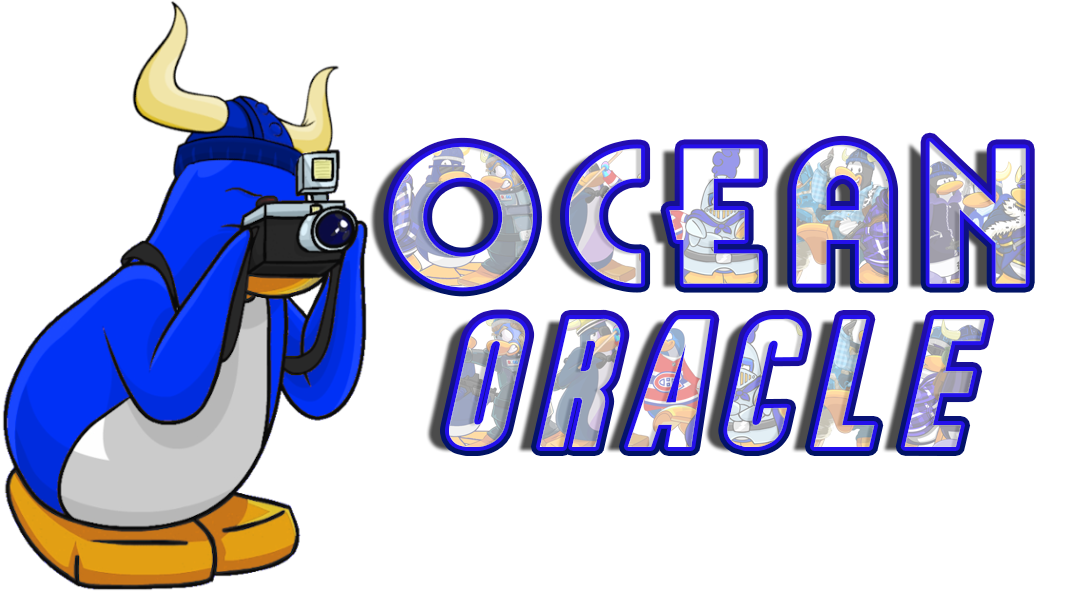 FROSTBITE, Water Vikings Capital – Happy November Vikings! Hope the weather isn't too chilly (or warm depending on where you're at!!). This month, Club Penguin Rewritten has released new items in the November Catalogue, with a bunch of secret items hiding around in the pages!
Page one was on the last catalog, however, they have updated the secret items and added a few more! So if you're looking for some fresh new looks, this is definitely a page to look at! The newest wigs that have been added are, The Sportster, The Befluttered, The Curly Pie, and The Summer Jam!
Page two contains the Honey Bee Cardigan, Blue Cardigan, Yellow Froggy Hat, Green Froggy Hat, Purple Froggy Hat, Red Froggy Hat, Blue Froggy Hat, Delivery Hat, Delivery Outfit, Dark Blue Beanie, Pilgrim Hat, and the Pink Purse. As you can tell, they have added a variety of colors to the froggy hats! So you can easily make an outfit with your favorite color froggy hat now! Better get them as soon as you can!
Page three contains further items: The Surf Star, Green Parka, Purple Diva Sunglasses, Stand Out Outfit, Brown Teal Cap, Pink Sneakers, The Spikester, Fall Leather Jacket, Burgundy Beanie, Green Peacoat, Forester Hat, Pink Inflatable Duck, and the Blue Toque.
Page four contains further items: The Black Kitty, Crosshatch Hoodie, The Curtain, Royal Eyelashes, Redhead Headphones, Blue Sunglasses, Brown Boots, and the Candycane Scarf.
Fresh Lashes can also be obtained by clicking the brown jacket of the pink penguin on the right! It's on the top right spot on the left side of the jacket.
Page five contains the Wide Awake Eyes, Blue Two Tone Scarf, Red Cape, The Getaway, Jet Pack, The Vintage, Dark 3D Glasses, White Hoodie, and the Ice Scarf.
These are all the secrets that have been found so far! If we missed anything, let us know and we'll try to update it as soon as we can! Until then, waddle on Vikings and Fear the Wave!
What do YOU think about this month's catalogue? Let us know in the comments below!
Mabel
Viking General & OO 2ic
Filed under: CPR Cheats and News, Ocean Oracle